In Taipei Again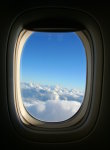 This could also be called "How Not To Treat A Passenger If You Are Air Canada."
So, I'm in Taipei again, but the real story is about the trip over here. For the longest time, I considered myself lucky in not having a bad Air Canada story; well, things just changed.
First of all, none of my comments are directed at on-plane staff. I've never gotten anything but stellar service from the people on the front line.
The flight from Ottawa to Toronto was uneventful. It even took off right on time. Of course, that was after Air Canada downgraded the flight from a larger jet to a Bombardier Regional Jet. That effectively meant that I was downgraded from Business Class to whatever it is that Jazz has.
Toronto is where the real problems began. Toronto is where the problems always begin. This time, the problems began when the boarding started 25 minutes late. Then, the captain came on and mentioned we need de-icing, because they're getting snow in Toronto (how very unusual). Ten minutes of taxiing to the de-icing spot, and 20 minutes of de-icing later, we finally take the 10 minute trip to the end of the runway. Only we're stuck in traffic for 15 minutes, at which point the co-pilot comes out and looks at the wings, and states "we need to go back to de-icing." So, another 10 minute trip back, 15 minutes of de-icing, and 10 minutes back to the now-empty runway. We ended up leaving almost two hours late.
If that were the end of it, it would be just fine. We had a three hour window in LAX, after all. Somewhere over Colorado, the captain came on again, "If there is a doctor on the plane, your assistance is required..." Apparently someone was rather sick, so the decision was made to make an emergency landing in Las Vegas. Fine, it was an emergency. But not really. I heard the paramedic ask the guy while they were walking out, "How are you feeling?" to which the patient responded, "Oh, I'm fine." Then, the "patient" asked the head steward "What about my luggage?" Anyway, after this "emergency" it took another 35 minutes or so to get clearance to take of from LV to LAX, and another 15 mintues to get underway.
The trip from LV to LAX was uneventful, except for the sudden turbulance that actually managed to spill my cup. We got to LAX 3:10 minutes late. In fact, it was the exact time the connection was taxiing on the runway. We went to pick up our baggage as quickly as possible, only to wait 35 minutes as our priority-marked baggage was amongst the last dozen bags to come out on the carousel.
Meeting with the local LAX Air Canada staff is where the worst trouble started. They were kind enough to rebook our connection, but they couldn't understand that at 01:30 in an foreign city, we had nowhere to go, and really needed some guidance. They weren't going to compensate us for a hotel or otherwise recommend one. At that point, my traveling companion described the situation as "fucking bullshit," and they asked us to leave.
This is the point where EVA came to our rescue. This airline knows how to treat people right. Even though the airport was closed, they waited for everyone who had a problem, verified the rebooking, recommended a hotel and gave 50% off vouchers for distressed customers, and even walked us to the shuttle. It still meant 14 hours in LA, but I got the feeling that they did all they could, unlike Air Canada.
After a fantastic flight to Taipei, things went downhill again when we got to the hotel. Some missing link between two passengers and the number of rooms...
[
] | posted @ 20:06 |
link