Success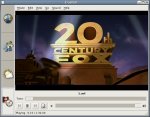 The DashUI program is now moderately useful. It runs cleanly, has a low overhead, and looks pretty good too.
At this point, it can swallow just about any window, even complex programs like media players such as Totem. However, one problem that needs solving is selection of which window to swallow. In programs that have unpredictable titles, the window cannot be specified in advance. In others, like gpsdrive, the splash screen gets in the way. Have not decided how to get around this yet.
From using DashUI with a mouse, it is fairly clear that the solution would work very well on a touch screen. Large tabs that are always where they should be, quick switching between applications, and the ability to swallow anything really work. From here on, it should be mostly cleaning up the code, as well as adding configuration file parsing.